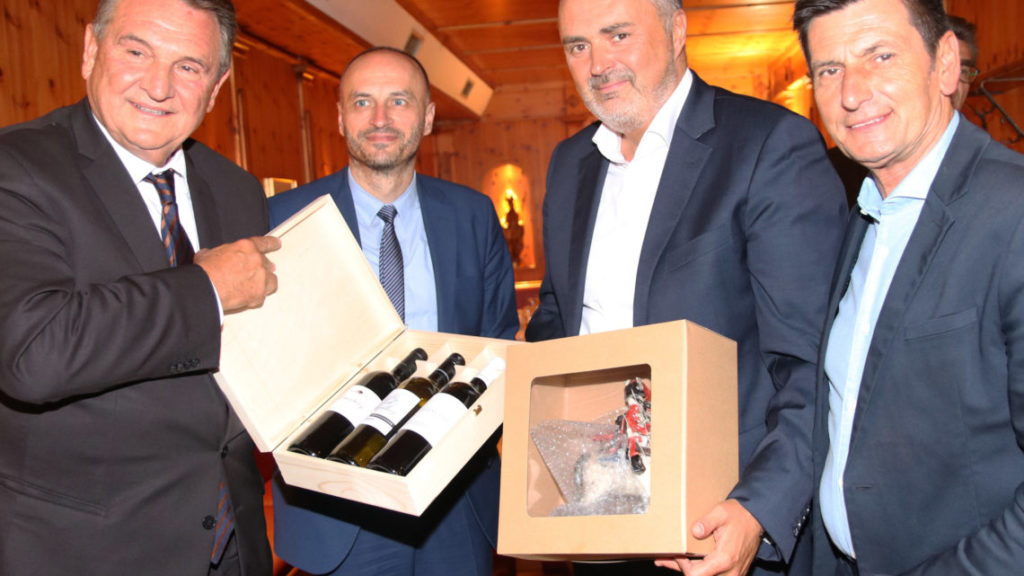 Culture, renewable energies and educational co-operation were the topics of a recent
meeting between Burgenland´s Governor Hans Peter Doskozil and the Chairman of the Alps-
Adriatic Concil, Varaždin County´s Prefect Radimir Čačić in in Eisenstadt.
As members of the Alps-Adriatic Alliance it is important for us, to use this opportunity to
exchange views and benefit from each others know-how, in order to initiate new
collaborations, declared Governor Hans Peter Doskozil.
Both regions are founding members of the Alps-Adriatic Alliance (AAA) and, accordingly, the
mutual desire for future cooperation is big: Discussion topics included culture and cultural
enterprises in Burgenland, the pioneering role of Burgenland in renewable energies as well
as education and existing and planned cooperation in higher education – such as a
partnership between the University of Applied Sciences (Fachhochschule) Pinkafeld and the
University of Sjever (i.e. Northern Croatia) which has campuses in Varaždin and Koprivnica.
Picture Underline:
(from left to right) Prefect Radimir Čačić, his deputy Tomislav Paljak, Governor Hans Peter
Doskozil and Regional Minister Christian Illedits
© Bgld. Landesmedienservice